Latest gym equipment, with stretching area for your daily exercise regime. Enjoy the spacious environment with large bay windows allowing lots of natural light,
a great space to workout.

Cool off after a hard day's work in the office or after exploring Penang. With a nice cool beer or cocktail in hand at our pool. Enjoy the sea breeze and the sunset on our rooftop garden.
With several cabanas, and pool decks you will be able to work on your suntan and some yoga or stretches too.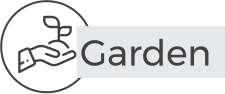 Get your little ones running around whilst enjoying the sun and breeze at our playground. In the safety of the building, your children can play and enjoy the outdoors safely under your watchful eyes whilst you get in down time.